Choose from the following local parks:
Cornerstone Park
Hills park
Floyd Lamb Park
Spring Mountain Ranch Park
Sunset park
Western Trails park
Package One
$175
Minister will meet you at the park of your choice and will perform ceremony.
Minister will file paperwork with the state of Nevada.
Minister will take two pictures with their personal camera.
Book this package by selecting a Ceremony Location:
Minister donation appreciated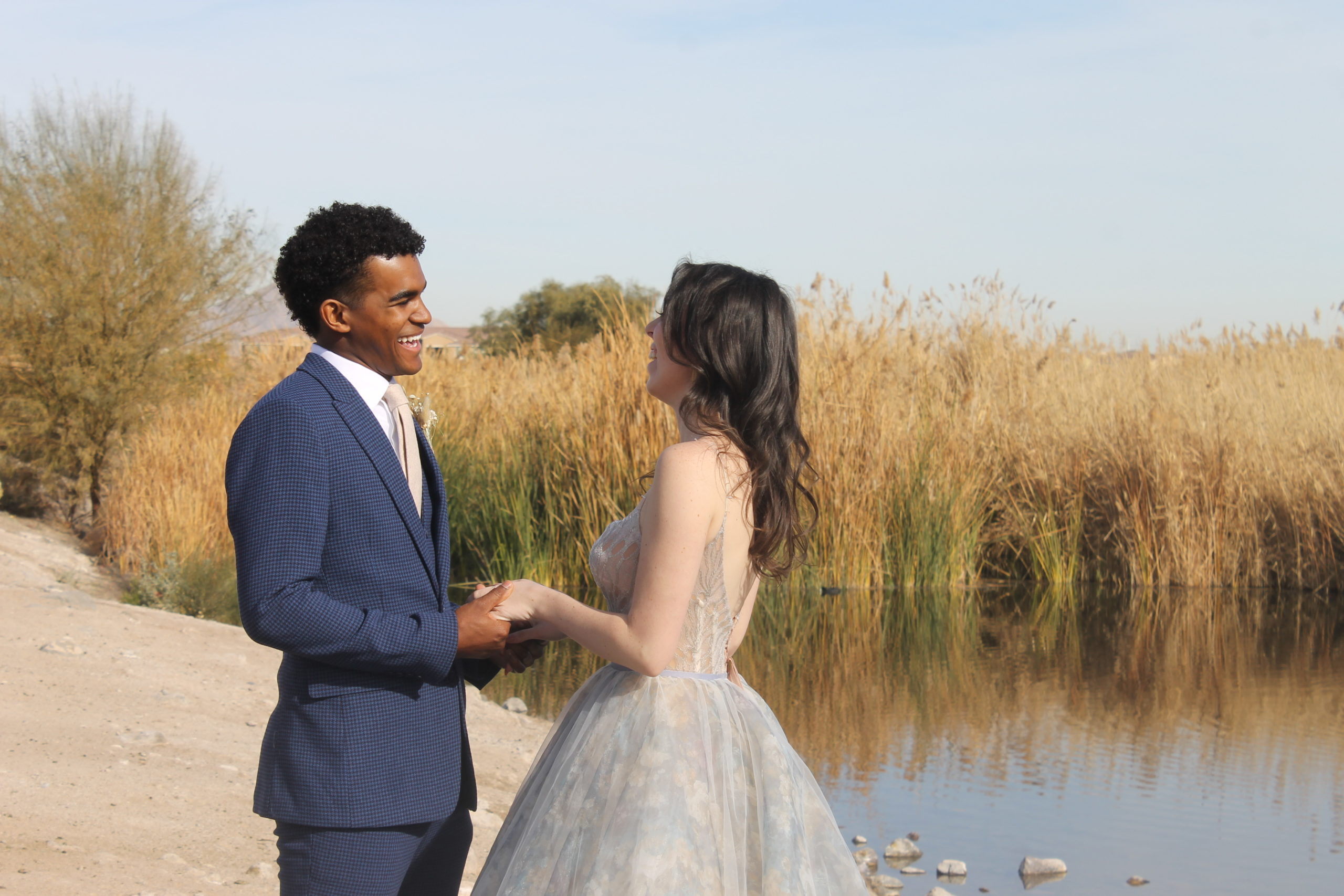 Package Two
$499
25 digital photos by a professional photographer
Use of bridal bouquet
Use of boutonnière for the groom
Wedding Scroll (keepsake)
Wedding Music
Witness if needed
Wedding planner
Book this package by selecting a Ceremony Location:
Minister Fee = $60 – $100
Photographer Gratuity Appreciated
Package Three
$799
50 digital photos by a professional photographer
Digital Recording of the ceremony
12 fresh handtied rose bouquet
1 fresh rose boutonnière for the groom
Rose ceremony
Round trip limousine (up to 2hrs)
Complimentary beverages in limousine
Sparkling cider toast
Wedding Music
Wedding scroll (keepsake)
Witness if needed
Wedding Planner
Book this package by selecting a Ceremony Location:
Minister Fee = $60 – $100
Photographer Gratuity Appreciated